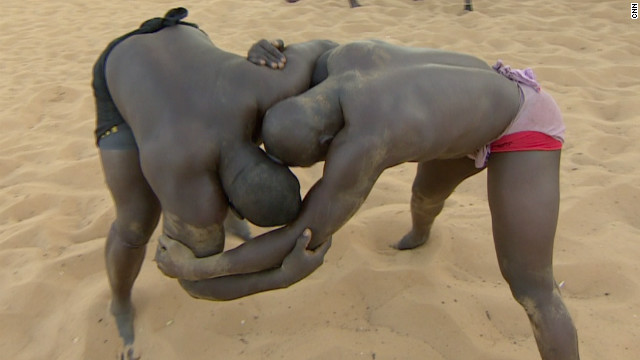 Wrestling is a very popular sport in Senegal, Africa. Wrestling has been looked as sports for years now, as it is very entertaining for the crowd. As most people in Senegal falls below poverty line, they took up wrestling out of force than choice. As this might help them to earn their livelihood and if lucky could be famous.
In Senegal, a wrestler can earn up to $200,000 per contest if they win the tournament. Wrestling alone reduces the unemployment level up to 50%. As many people are employed for running this activity. Other than wrestlers there are many people employed to stage up such big tournaments. Even if the tournaments are hosted by foreign MNCs, local help is required to a major extent.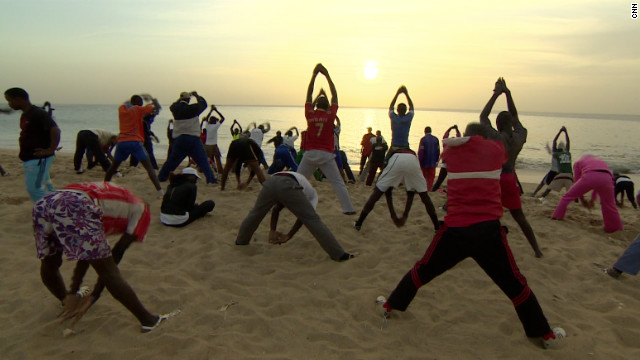 Currently, Gris Bordeaux is the undisputed champion in wrestling. Apart from competing in wrestling events, he also coaches young wresters in his academy. For him Wrestling is not just a game but an activity that helps them to be fit physically and mentally. The game also needs good discipline, determination & dedication, if you want to succeed.
It's all about sacrifices for wrestlers from this place. They hardly have any training materials, supplies but still they make it up by meditation and proper mind set to focus on the game. This could be seen from the outcome where in there are around 5,000 wrestlers and from it hardly 10 make it to the next level.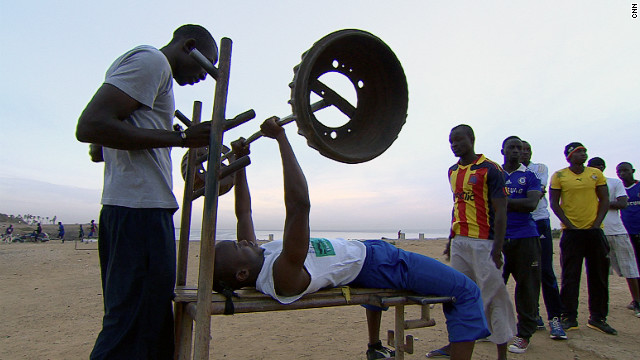 Gris Bordeaux now take care of his family and also help young people from his neighborhood. You could see Bordeaux and his young students working out on the beaches of Dakar every day.
They don't have any sophisticated gyms to train. They train themselves with whatever heavy objects they find as they don't have any dedicated weights for flexing their muscles. In his training school, Bordeaux have trained many young people to become a wrestler.
Image Source:
CNN.com