Plan your monsoon vacations before the monsoon arrives. Even if the parameters of Monsoon vacations are different than the usual vacations, they are having their own charm. You can select one from the top 5 worldwide monsoon destinations like Hawaii, Costa Rica, Puerto Vallarta, Galapagos Islands and Nuwara Eliya in Sri Lanka for your proposed monsoon vacation.

Trip to Hawaii this Monsoon :::
Hawaii is the group of islands lying in the North Pacific Ocean and a popular tourist destination among the Americans and Europeans. Hawaii being an island destination can be reached by Air. The Honolulu International airport located near Pearl Harbor on the south shore of Oahu is the gateway to Hawaiian Islands. The Airport is connected with world's major cities. The islands are blessed by natural beauty with exorbitant resorts, high profile golf courses, modest local towns and sacred historical sites. Hawaii islands witness rains from November to March. Hawaii becomes lush green during the rains. December to March is the best season to visit since this rainy season provides the thrill to enjoy skiing in the mountains and swimming in the beach on the same day. One of the top attractions during rainy season is watching the splashing waterfalls. The already scenic waterfalls become more exotic during the monsoons. Water sports also can be enjoyed during this season at Hawaii. One has to take care of the Hurricane warnings and listen to the weather forecast regularly.
Favorite Monsoon Destination Costa Rica :::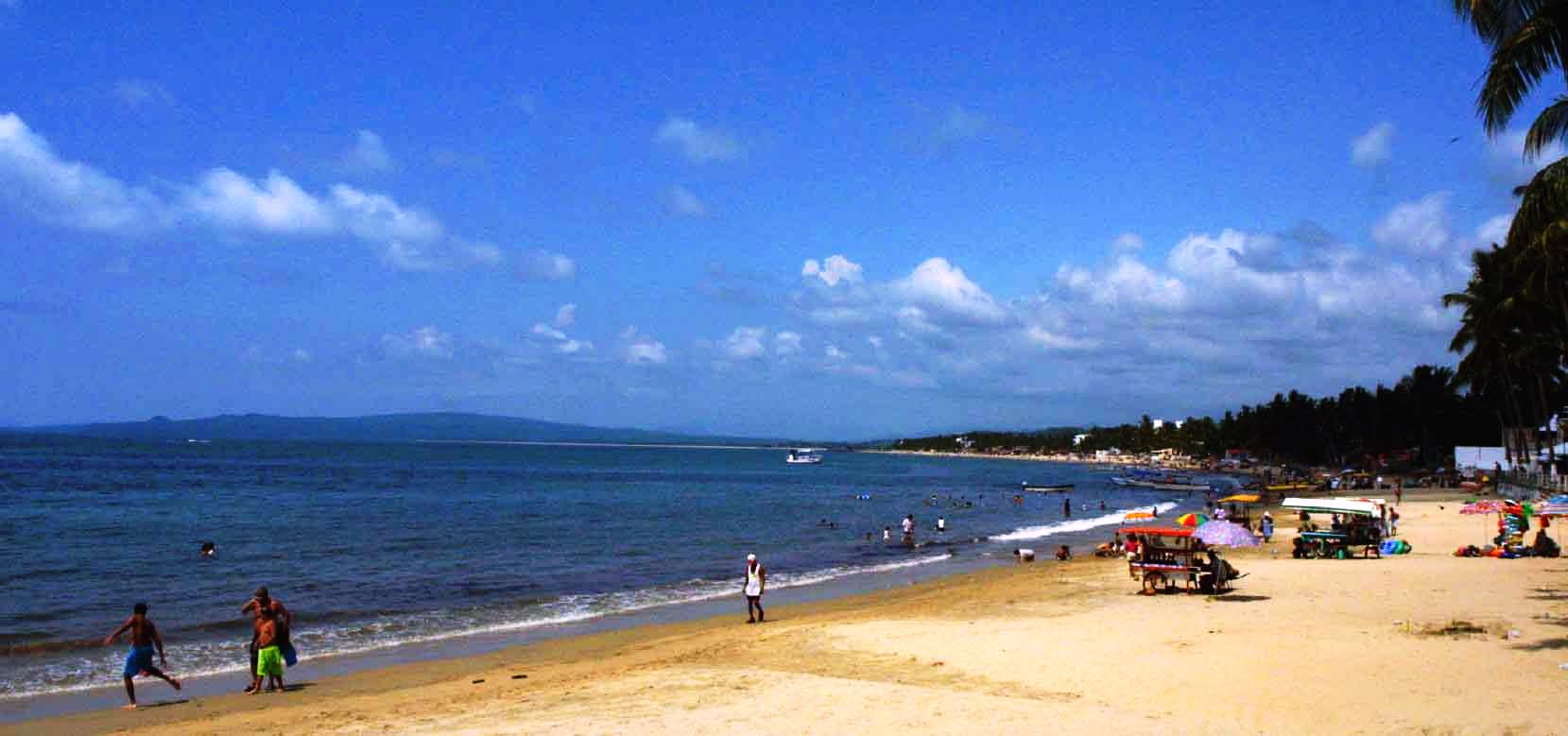 Costa Rica located in the Central American isthmus between Pacific Ocean and Caribbean Sea it is the best destination to visit during monsoons. Its mild climate and variety of landscapes makes it a perfect getaway for a spectacular vacation. It can be reached by Air having direct flight connections from North America, Latin America and Europe. There are 2 international Airports Juan Santamaria in the capital and Daniel Oduber in the northern city of Liberia. December to April is the best time to visit this destination. May to September is the rainy season in Costa Rica. During the rainy season it's economical to travel and less crowdy. It is the season when you can enjoy fresh and juicy Costa Rican mangoes. The 'green' season offers true experience of Costa Rica's protected rainforests, such as the well known Manual Antonio National Park. Care has to be taken to get proper vaccination and medication against common viral diseases spreading in Monsoon.
Have Rainy Vacation in Puerto Vallarta :::
Puerto Vallarta is a popular Mexican tourist spot. This North American destination is a part of Banderas Bay and located off the Pacific Ocean coast. It can be accessed by few hours flight from major cities in the US and Canada. Puerto Vallarta has a tropical climate, and tourists travel from all over the world to enjoy the beautiful weather and relaxing beach atmosphere. The rainy season takes place between July and September, making the winter and spring months the best travel times. It's a popular honeymoon destination due to its location and wonderful tropical weather. The vacationers have lots of choices like joining lobster dinner cruise, sunset horseback ride or spending an afternoon swimming with Dolphins. Even a private boat can be chartered for a truly romantic ocean experience. Another attraction is the vibrant night life. Precautions have to be taken to protect yourself from the common monsoon diseases and snake bites.
Enjoy Monsoon Trip in Galapagos Islands :::
This is a group of twenty islands situated in the Pacific Ocean nearly thousand km away from South America. To reach the islands initially you have to book an international flight to Guayaquil or Ecuador's capital, Quito. Once you are in the mainland Ecuador you can easily reach the Islands. The islands surround numerous marine reserves and are formed by volcanic eruptions. Evolution of giant tortoise and land iguana on the island made it popular by the name living museum and showcase of evolution. The fun to be enjoyed on the island is watching the strange animal life and enjoying the rains on the coastal beaches. The temperature of the islands is warm and cheering throughout the year. June to November is the best period to visit this island. The islands observe rains from December to May. This place may receive heavy showers even on a sunny day so visitors should take precautions while selecting their mode of transport. Keep yourself away from unhealthy food or fast food.
Monsoon Tours to Nuwara Eliya :::
Nuwara Eliya in Sri Lanka is a hill station located on a panoramic landscape. Take a flight to Colombo and from Colombo Nuwara can be easily reached by road or air. The city Nuwara Eliya was built entirely during the 19th century and its architecture resembles to a English country town. It is blessed with salubrious climate, breathtaking views of valleys, meadows, mountains and greenery. April is an ideal month to be here as flowers bloom and also a season for pony races & auto rallies. It is also the month of festivals. Nuwara Eliya is a good escape for those who miss cool breeze in tropical Sri Lanka at any time of the year. Local tourists flock to this town in their 'season' from March to May when it is the hottest duration for the town. Extreme precautions should be taken regarding quality of drinking water and food while visiting this place during monsoon.